Choosing Capital A Productions For Your Graduation Event Production
Trust Capital A Productions to get the results.
Graduation Day is the culmination of hundreds of days of hard work and dedication.
For some it may be the first name to ever be called in the entire family. Whether it be high school, college or any other form of celebration being able to be heard clearly is the most important part of the day. That singular moment is the finish line and the beginning of the next chapter in life for every graduate. For such a special moment it should be imperative to get it right the first time. Trust those who have the knowledge and experience to get the results everyone remembers for the rest of their lives. Capital A Productions is that company.
Graduations are a day when all eyes are on the stage. From start to finish, this event represents a pivoting moment in the lives of graduates and their families. Event production companies like Capital A Productions in Savannah ensure smooth-running success for a day that everyone remembers for the rest of their lives. So take care of the planning, design, and set-up with the help of experts who have the knowledge and experience to get results. Read on to learn what you can expect if you choose Capital A Productions for your graduation event production.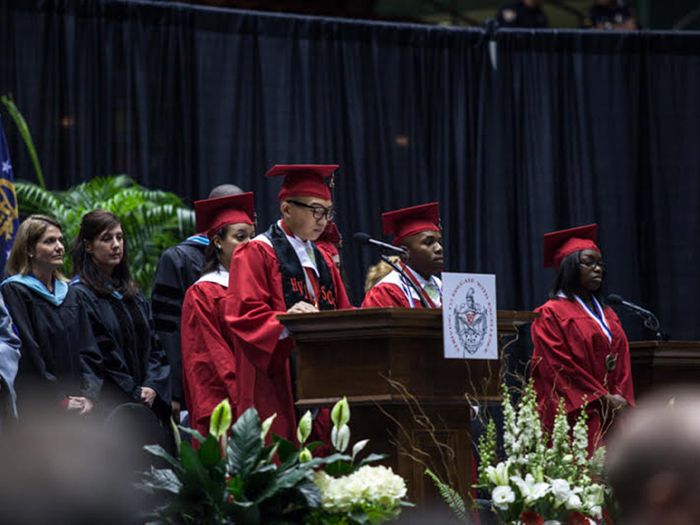 Be Heard
Whether it's a high school, college, or any other graduation ceremony, being able to hear the graduate's name is the most crucial part of the event. This moment is the singular focus of the entire day. So it's imperative to get it right. Trust Capital A Productions to make sure graduate names are heard loud and clear.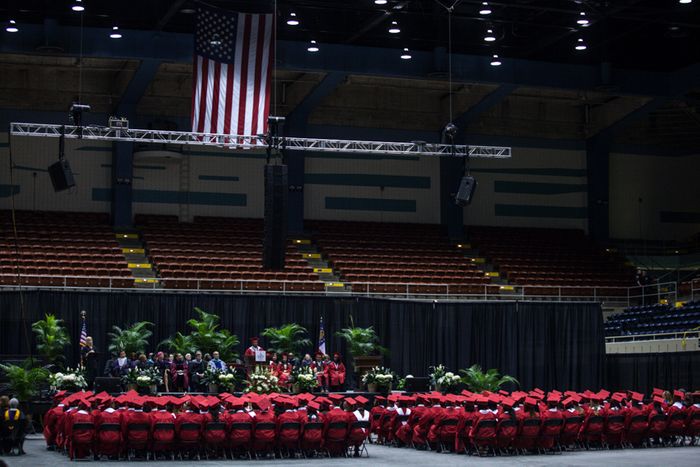 Clear Message Delivery
Capital A Productions also provides audio and live sound systems to ensure a clear message delivery for everyone to hear. Our expert audio engineers and live sound systems provide you with quality sound performance. Regardless of your audience size, we'll always make sure the lectern speaker is heard. Our event production company can accommodate small or large stadiums to ensure everyone experiences the highest quality sound experience from every seat. You can trust us for clear message delivery at every Savannah, Georgia graduation.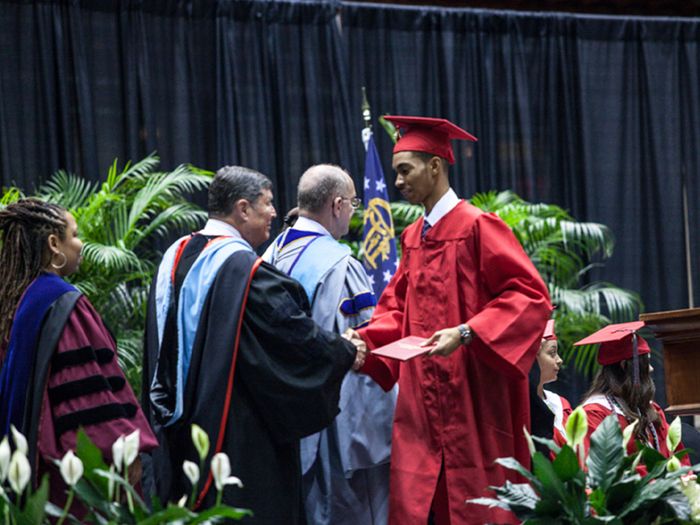 Dependable Running Time
We know how important it is to ensure the program runs on time. From the first conversation until the last minute, Capital A Production is there to help you make sure everything is running smoothly. Let us take the pressure off and provide a dependable and punctual start time to guarantee an event that runs smoothly and on time with your schedule.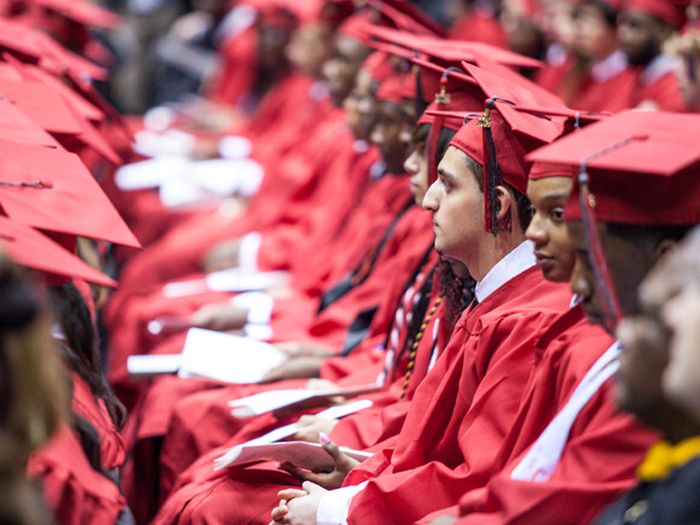 A Team of Experience With Large Scale Graduations
Trust an A/V team with the knowledge and expertise to get the results for a day everyone will remember. Capital A Productions has years of experience in successful large-scale graduations. For any audience size, we have the tools and dedicated staff to pull off a successful and memorable graduation ceremony for you.
From audio systems to stage rentals, Capital A Productions is here to help. Trust our event production company for a ceremony that graduates deserve. Our staging specialists and A/V team are here to help you every step of the way with professional production quality. We partner with you to plan, design, and install graduation stages with the experience and resources to get great results.
Capital A Production has produced successful Savannah, Georgia graduations and events with years of experience and expertise. Let us help you take the stress out of your next event and call us today!