Stageline Mobile staging options to fit any size stage and budget
With mobile staging anywhere can be transformed into the perfect venue. With many staging sizes and functions we have the solution that fits both your need and your budget. Our mobile staging Stageline SL100 has the added ability for advertising signage in the form of banners. This can be used to ease the burden of finance and to visually display your investors. Marketing and branding your event has never been easier. Our mobile staging is easily set up and taken away by trained, insured, safe and qualified technicians. We handle everything from set-up to removal. Our staging follows all safety requirements to ensure your artists and guests are well taken care of.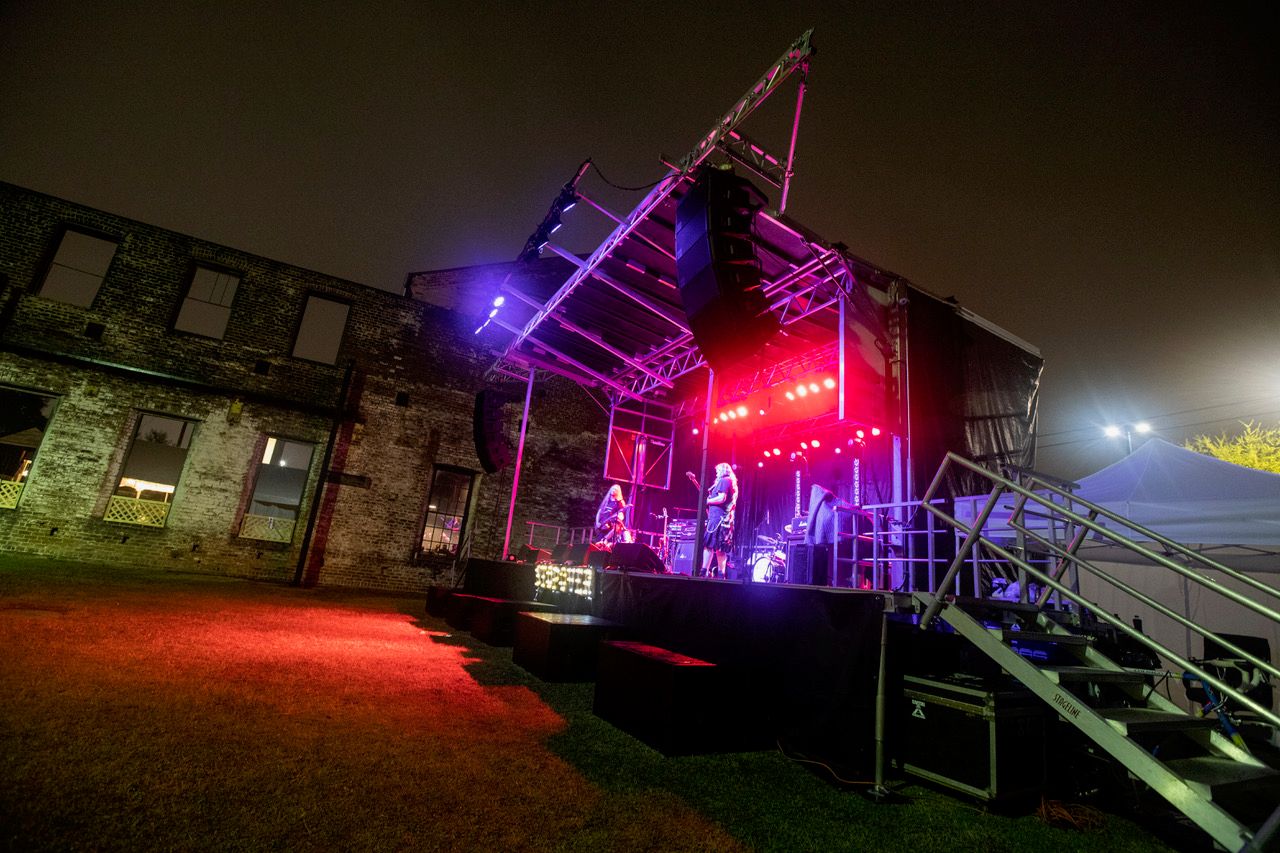 Stage Rentals From Capital A Productions
If you are looking for a stage rental service for your next event in Savannah, Georgia and the surrounding areas, Capital A Productions is your best bet. We are your key to worry-free concert production. Learn more below about how our stage rental service can benefit you, and contact our team today to see how we can help your event succeed!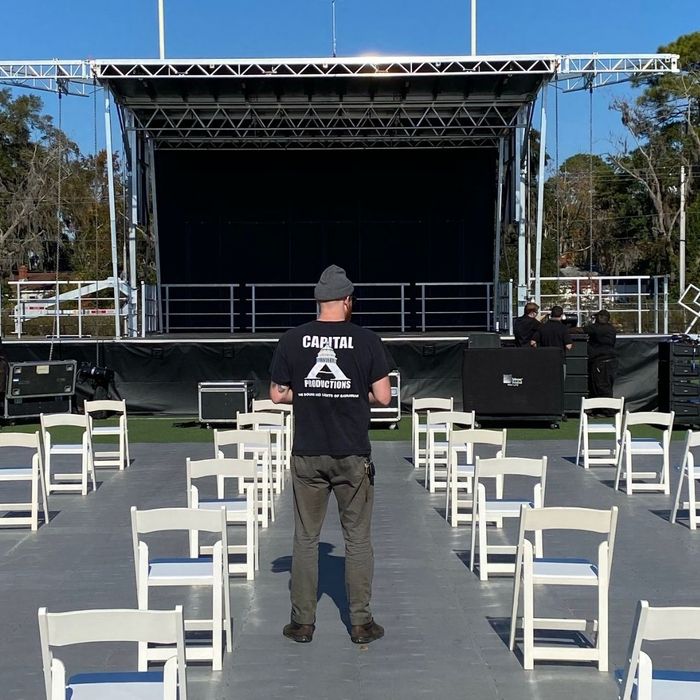 Take Your Worry Away
When you are organizing an event that requires the use of a stage, purchasing the necessary materials can be expensive, and put a lot of things on your plate that you necessarily don't have experience with. When you rent a stage for your concert production, with Capital A Productions, we take the worry out of planning your festival or concert production. We know that many events and festivals operate on budgets or timelines and we are here to help every step of the way with our knowledge, expertise, and many different top-of-the-line stage options to rent.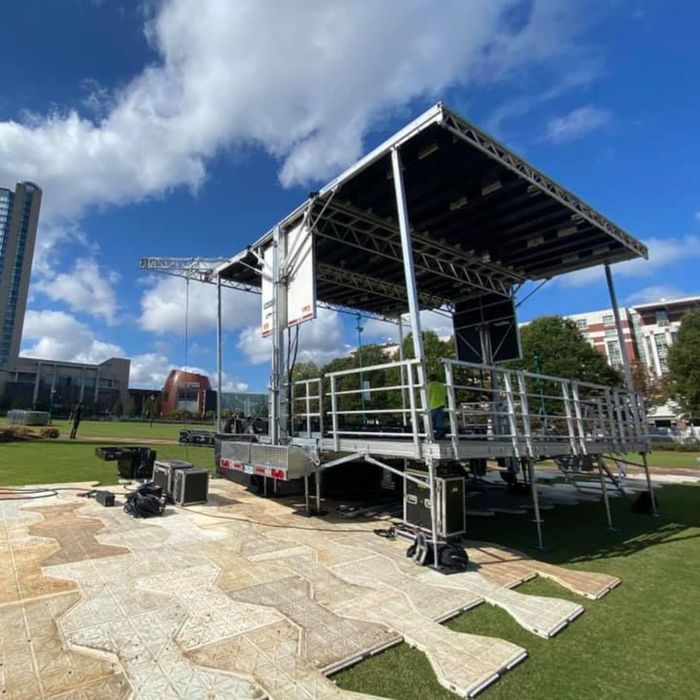 High Quailty Stage Rentals
We use only the best and highest quality stage rental distributors for all the events, concerts, and festivals that we assist with. We know the ins and outs of which stage is right for what type of event you are having and handle the complex aspects of stage setup and takedown. Our stage rental service includes setup and breakdown so that you can run your event worry-free, handling the setup and takedown of stages at your event every step of the way. Selecting Stageline mobile stages for all our events, like the SL100 mobile stage, brings stages that inspire unmatched confidence for all events.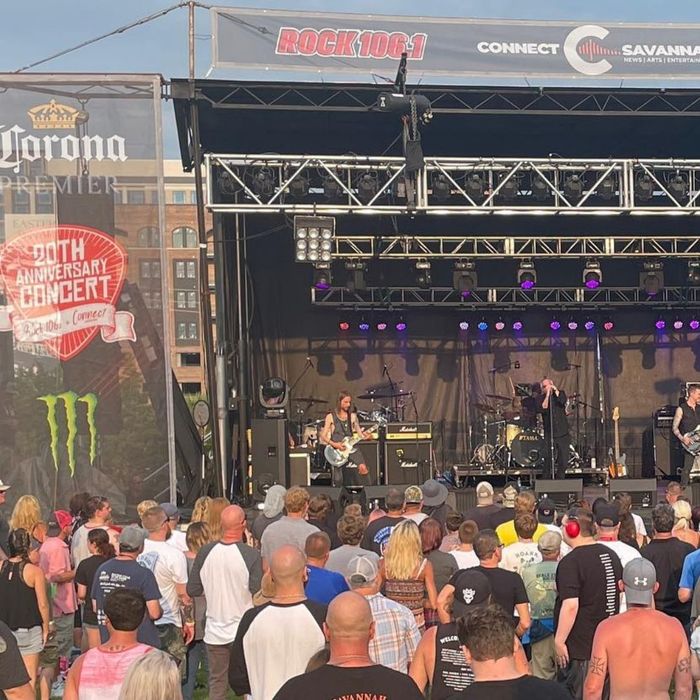 Advertising & Sponsors Space
Without sponsors it can be quite difficult to get any sort of large scale event off the ground. Capital A Productions' stages are set up so that you are able to utilize large banners to promote your investors. You can fulfill your obligations to your providing organizations with ease and get their brand in front of an audience with style.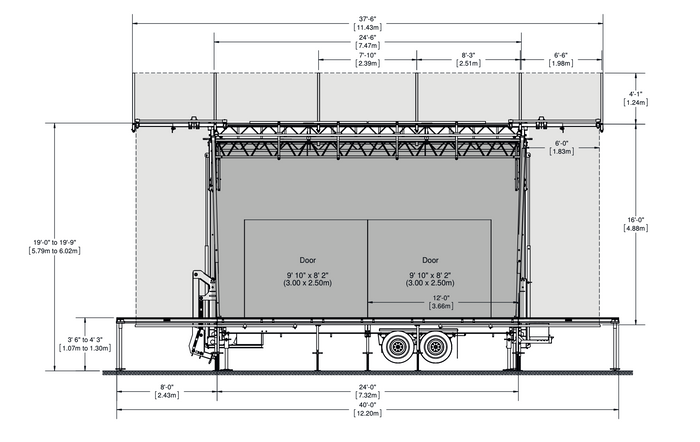 A Variety of Options
With our qualified event production company, you will have access to a multitude of different kinds of stages for your next event. Our SL100 stage is the most widely used stage in the live event industry and comes with many benefits. Rapid setup, very user-friendly, high capacity, and much more. Whether you need something small and traditional, a multi-tiered stage, or something more extravagant, we can help make it happen. Whatever your event calls for, Capital A Productions is the place to go for stage rentals near Savannah.
Planning events, festivals, or concert productions can be overwhelming at times. From the performers to the crew members, and even the audience, there are a lot of moving parts to consider and curveballs that can be tossed your way. Let Capital A Productions help ease that worry by taking care of the mobile stage options and complexities that come with that. Contact our team today for a quote on a stage rental!